'A Day in the Life of' @ZXY – Rituparna Neog, Home Living Business Manager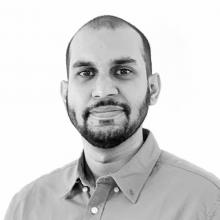 Meet the author
Jubran Bin Malik
Communications Executive
jubran@zxyinternational.com
In seventh episode of 'A Day in the Life of' @ZXY, let us introduce Rituparna Neog, manager of our Home Living Division. Currently located in ZXY India office, she is overseeing business development of Home Living categories. Her roles include product development, vendor management, coordination with cross functional teams, budgeting and sourcing, ensuring timely shipment and finally, maintaining partnership with our customers.
In her interview, Rituparna shared how she is cooperating partner factories in maintaining sustainability standards and developing eco-friendly products for a safer environment.
Hope you enjoy her full interview below.
To reach our global teams, please get in touch either by email at hello@zxyinternational.com, or contact us via our website.