'A Day in the Life of' @ZXY – Nuzhat Tasnim, Talent Acquisition Team Lead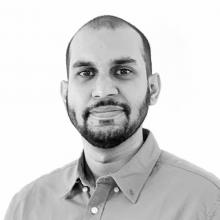 Meet the author
Jubran Bin Malik
Communications Executive
jubran@zxyinternational.com
Nuzhat Tasnim, one of our global talents, has been leading Talent Acquisition department of Employee Care Management (ECM) division, ZXY Bangladesh for over 3 years. As Nuzhat's team is responsible for recruiting talents in our Bangladesh office, she has been playing diverse roles ranging from employee requisition to exploring qualified candidates, CV screening, interviewing, final selection and onboarding. To get new joiners familiarised with ZXY, she also hosts workplace orientation programs.
Recently we had a colleague interview session with Nuzhat for our sixth episode of 'A Day in the Life of' @ZXY, where she spoke about her daily tasks, perceptions, and hobbies. See her full interview below.
To reach our global teams, please get in touch either by email at hello@zxyinternational.com, or contact us via our website.