Meet Our Denim Innovation R&D Team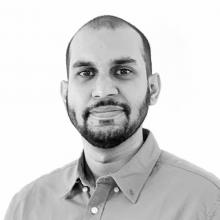 Meet the author
Jubran Bin Malik
Communications Executive
jubran@zxyinternational.com
Denim, an inseparable category in today's fashion world. Though it was introduced as workwear, over the years, denim made its way to be one of the top choices for fashion enthusiasts. 

To improve denim versatility with empowering sustainability, ZXY International has recently invested in highly skilled denim professionals and formulated a dedicated Denim Innovation R&D team, which lives and breathes denim and is entirely focused on sustainable denim processes. Be it cotton, special blends or authentic selvedge – this team keeps looking out for eco-friendly latest denim technologies with minimum environmental footprint. 
Our team-philosophy & global sourcing hub make us unique
We believe sustainability lies in awareness. As part of our efforts to minimise the overall environmental impact, we emphasis on sourcing sustainable raw materials and preferred production processes.  
Our global sourcing network facilitates us to offer optimum sourcing solutions with diverse fabric options. While serving global brands in North America, Latin America, Europe, Australia and New Zealand, we rely on our own regional offices in Türkiye, India, Pakistan and Bangladesh for sustainable fabrics and materials.   
 
Capabilities & Certifications
For premium boutique and fashion brands, our Denim Innovation R&D team displays a high level of flexibility in catering to all kinds of business solutions around any denim category and quantity. The team is also efficient in counter-developing and sourcing materials which were initially developed in countries like Italy and Türkiye.  

To reach our global teams, please get in touch either by email at hello@zxyinternational.com, or contact us via our website.