Sourcing Journal features ZXY's Global Relationship Building Strategy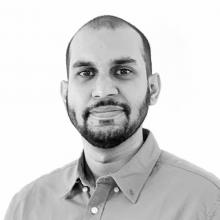 Meet the author
Jubran Bin Malik
Communications Executive
jubran@zxyinternational.com
A global resource for the apparel industry, Sourcing Journal has recently published an article titled "ZXY INTERNATIONAL'S FORWARD-LOOKING PLAYBOOK FOR GLOBAL RELATIONSHIP BUILDING". The article has also appeared in the fashion-industry journal site, WWD.
The article looks back to the past two-plus years, highlighting ZXY's resilient approach toward its people, partners and adaptations during the pandemic shockwaves.
Founder and Managing Director of ZXY, Abby Jamal, also shared his views on his five central tenets for a customer-centric future:
"With travel not being an option, we realised quickly we would need to do things differently." - Abby Jamal
Read the full article directly from Sourcing Journal or WWD website
To know more about our innovation, partnership offers and solutions; please get in touch either by email at hello@zxyinternational.com, or contact us via our website.