'A Day in the Life of' @ZXY - Rahman Naveed Anjum, ERP Team Lead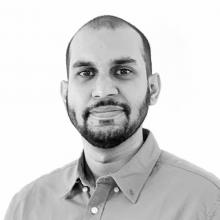 Meet the author
Jubran Bin Malik
Communications Executive
jubran@zxyinternational.com
For our fourth instalment of the mini-series – 'A Day in the Life of' @ZXY, we had interviewed Rahman Naveed Anjum, ERP Team Lead at ZXY International. To improve efficacy of the organisation, Naveed's team, who are located in our Dhaka regional office are minimising resource-waste, keeping internal team activities in track, and ensuring seamless well-organised working environment across our global teams.
When responding to our questions, Naveed revealed his motivation, his thoughts around today's ERP system and his advice for next-gen. Let's watch the full interview below.
To reach our global teams, please get in touch either by email at hello@zxyinternational.com, or contact us via our website.