'A Day in the Life of' @ZXY - Sabiha Shahrin Rimi, Digital Assistant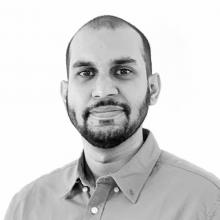 Meet the author
Jubran Bin Malik
Communications Executive
jubran@zxyinternational.com
Welcome back to our mini-series - 'A Day in the Life of' @ZXY.
In our third episode of this series, we are glad to introduce Sabiha Shahrin Rimi, one of the youngests of our global talents. Being a member of Digital team based in our Bangladesh regional office, Rimi performs cross-functional responsibilities as in branding tools management, developing communication materials, mostly graphical contents.
Chasing her hobby, she is also supporting ZXY Photography team, and exploring ins and outs about product photography. To watch her full interview, hit the play button below!

 
To reach our global teams, please get in touch either by email at hello@zxyinternational.com, or book your video-call with us via our website.