'A Day in the Life of' @ZXY - Dilara Gedik, 3D Designer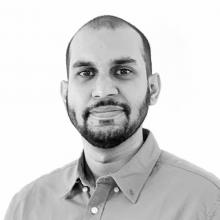 Meet the author
Jubran Bin Malik
Communications Executive
jubran@zxyinternational.com
Here is the next episode of our mini-series - 'A Day in the Life of' @ZXY. 
 
For our second instalment, we interviewed Dilara Gedik, who is passionate about exploring the 3D design world. Currently Dilara is working as a 3D designer in our Istanbul regional office, she is playing a key role in bringing life to our design work via 3D - a game changer in the world of product development.
 
In the interview, we discussed Dilara's daily work life, her career journey, perspectives towards different topics and top of all, her passion for 3D sample design.
 
Hope you will enjoy her interview below. 
To reach our global teams, please get in touch either by email at hello@zxyinternational.com, or book your video-call with us via our website.