Digital Development Approach Presented on CLO VUS by Helen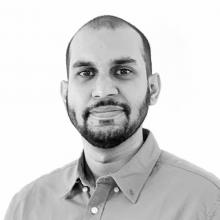 Meet the author
Jubran Bin Malik
Communications Executive
jubran@zxyinternational.com
Our Global Head of Design & Communications, Helen Collyer, joined the CLO Virtual User Summit 2022 talking about "ZXY's Approach to Digital Development". She spoke about the advantages and effectiveness of 3D technology and how ZXY are using this technology today. 
During the interview session, she shared her experience of transformation from traditional to digital solutions and how this has affected our path of product development.
To see the full interview session and know how CLO 3D supports ZXY in moving our design process forwards, please click the play button below.
To reach our global teams, please get in touch either by email at hello@zxyinternational.com, or contact us via our website.