'A Day in the Life of' @ZXY - Fernanda Barriga, Design Lead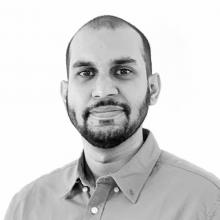 Meet the author
Jubran Bin Malik
Communications Executive
jubran@zxyinternational.com
Welcome to our mini-series featuring the talent behind the ZXY global teams. We hope you enjoy it.
 
Fernanda Barriga is one of our fantastic designers. Originally from Chile, now living in the city of fun and flavour - Barcelona, Fernanda is working as part of the global ZXY design team, overseeing our Retail customer accounts. She started her journey with ZXY three years ago as a freelancer; now, she is one of our Design Leads (Retail) and loves her role working alongside these customers.
 
Earlier this year, we interviewed Fernanda. She shared some unique moments of her daily work life; she also shared some personal tips and insights about the industry for the next generation of designers. Her interview is below. Bye for now.
 
To reach our global teams, please get in touch either by email at hello@zxyinternational.com, or contact us via our website.